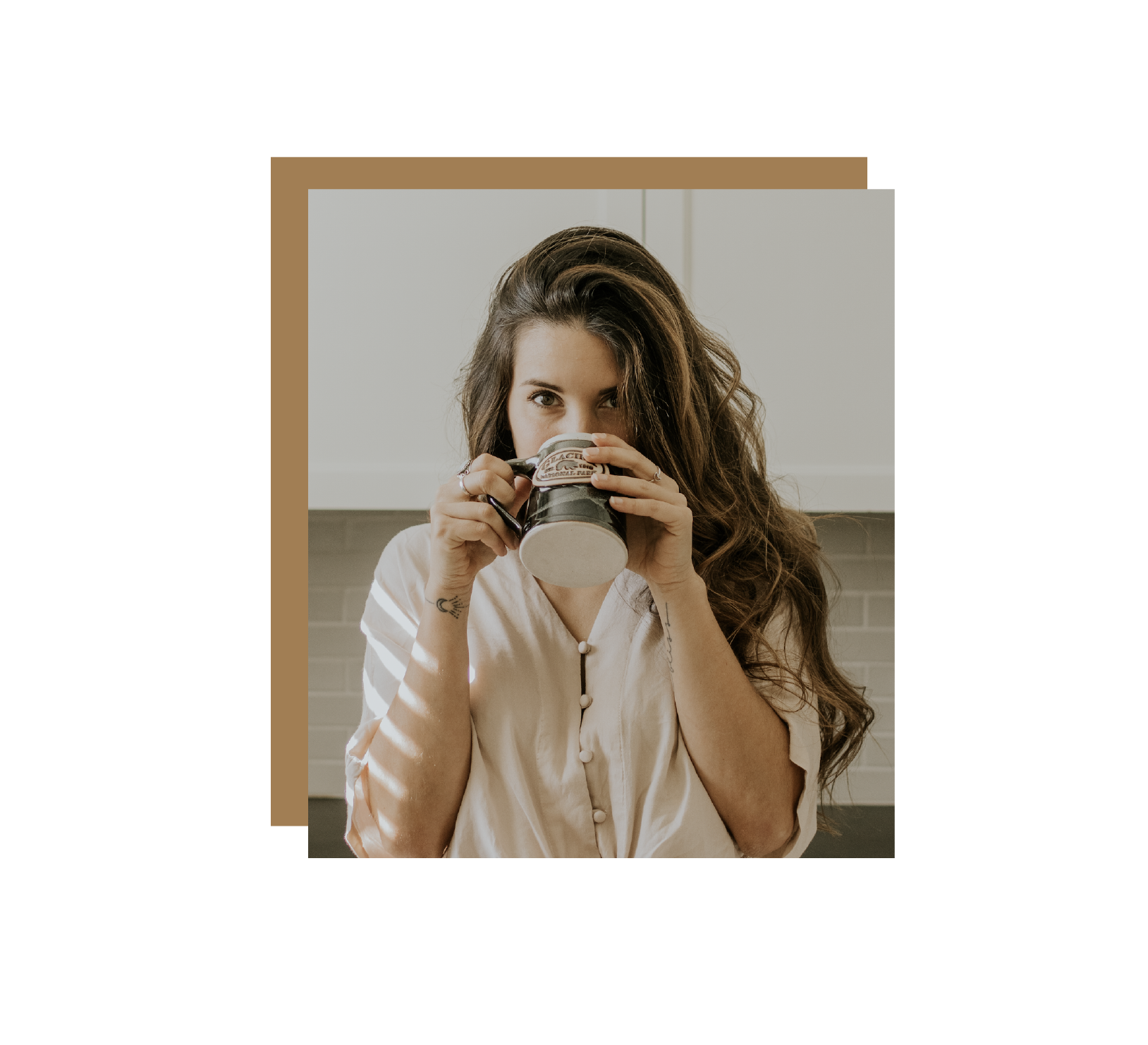 What if you could wisely invest your time into the growth of your online business without
having to sacrifice your well-being!
For reals. You can.
I Want You to Take a Moment and
Imagine….
WHO AM I AND WHY SHOULD YOU CARE?
I'm a Bilingual Accredited Career Coach, full-time digital nomad & Certified Digital Wellness Educator, who is passionate about helping new digital entrepreneurs build an aligned yet profitable business foundation so they can reach their personal version of success
Before becoming a business mentor, my background as a Certified Health Coach and Fitness Instructor helped me study the online coaching/ service-based industry thoroughly to craft my methodology for taking ideas 100% online. 
Now I teach the same strategies that I used to build, launch, and scale my online business to help other do the same! 
With more than 4 years of online experience, I have helped hundreds of aspiring entrepreneurs, from all over the globe, transform their passions into full-time profitable online careers through my signature, 9 day Jumpstart your Business Course, JBC for short! 
I love seeing my students and clients get the strategies they need to launch their of digital offer, while always prioritizing their own mental and physical wellness incorporating digital minimalism.
That's what I want for you, too!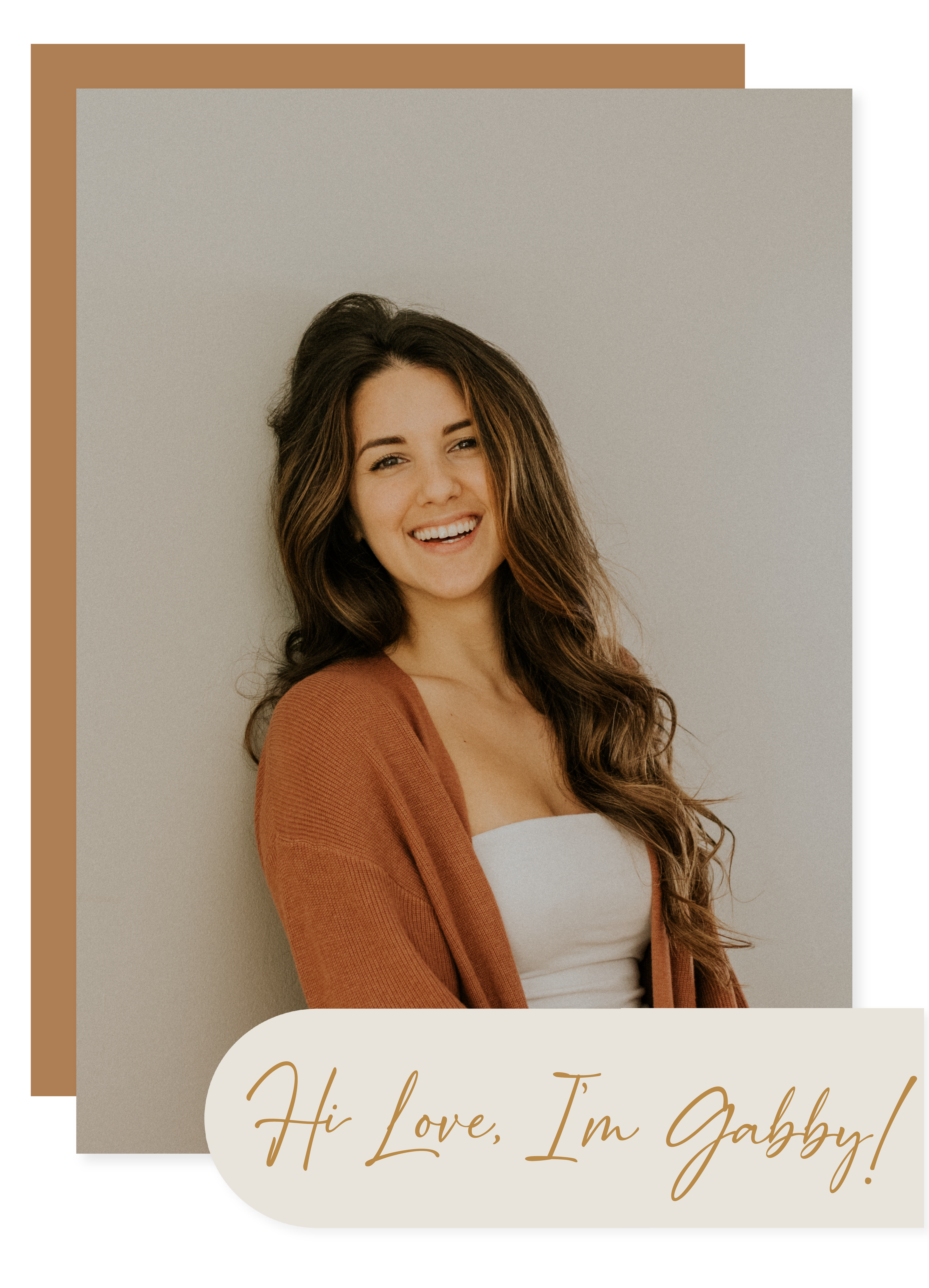 I might've cracked the code for you. 
I want to introduce you to my personalized program...
How to
realistically
grow your impact (and income)
without
getting trapped in the generic "get-rich-quick" schemes, even if your client conversations aren't going your way...
GABBY PONCE
Health & Fitness Coach
@gab.ponce
I coach individuals to easily transition into a clean keto lifestyle without restriction.
CORY A. RUSIN
Purpose Guide
@coryarusin
I help you go from STUCK to deep trust in your gifts & life path
KELSEY ALLAN
Sustainability Educator
@kelseyreneeallan
I teach conscious driven humans how to improve their health and environment through sustainability + cooking workshops.
You'll Get Exclusive Access to: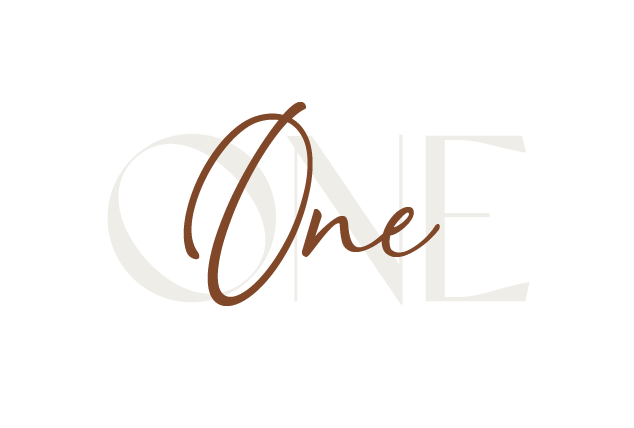 THE BEYOND BLISS MEMBERSHIP
In this on-going supportive community of industry experts AND like-minded entrepreneurs, you'll get unfiltered access to the exact strategies, secrets, and game-plans to scale, pivot, and monetize your online business, without waiting years to see income-producing results. You'll get real-time insights from me, the CEO and Founder of The Beyond Bliss Membership.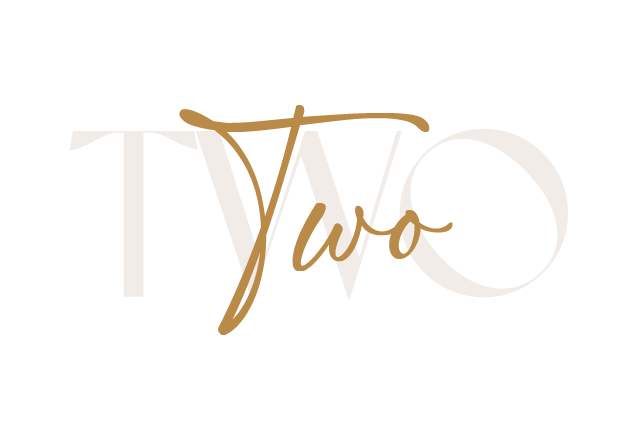 90-DAY GAME PLAN, 1:1 SESSION WITH THE CEO & FOUNDER
In this customized, one-on-one session with the CEO and Founder, you'll take a deep dive into your business model and business goals to create a plan of action to get you to those goals, fast. You'll walk away with an easy-to-follow, easy-to-implement game plan to take you from idea to action. That means you'll stop wondering what to do next, and start following the steps to your dream business.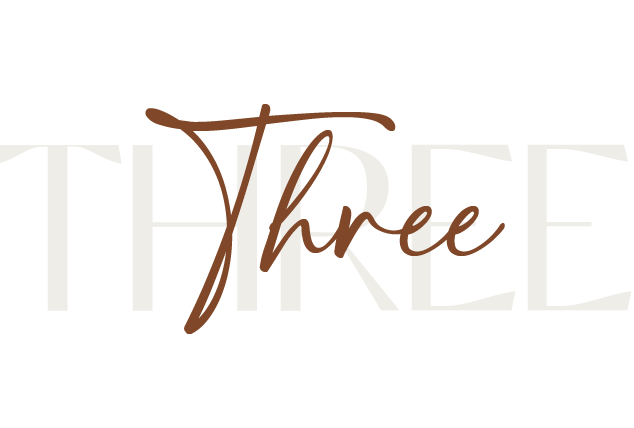 LIVE HOT SEAT COACHING AND TRAINING SESSIONS
We'll work on your business and brand in REAL TIME so you can get answers fast! You'll get access to the knowledge of features experts PLUS the collective genius of all membership members!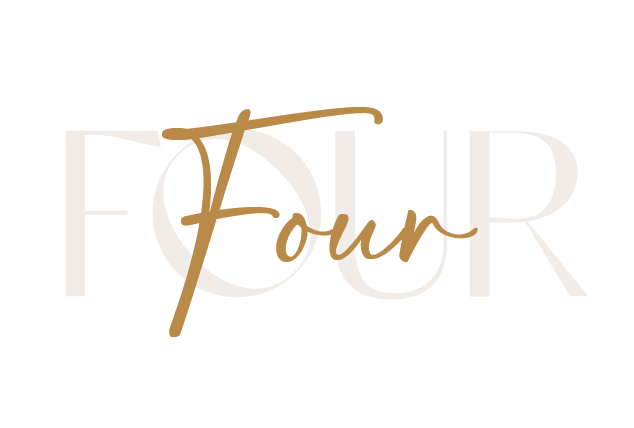 FEATURED EXPERT GUEST SPEAKERS
Each month, you'll receive exclusive trainings from various industry experts. From email marketing to online courses to mindset and BEYOND, you'll receive insights, strategies, and tools to help actualize your business dreams.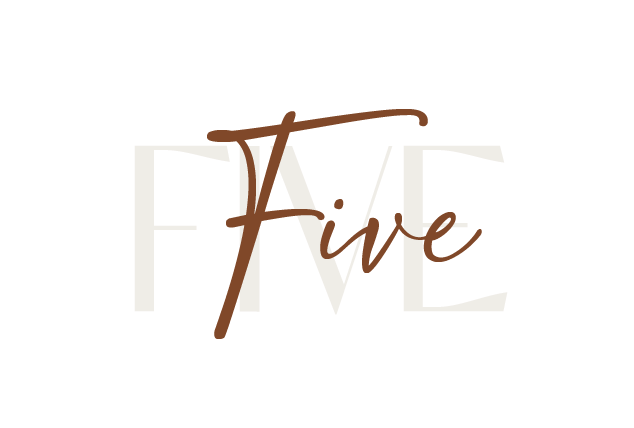 THE BEYOND BLISS LIBRARY OF RESOURCES
Not only will you receive live trainings every month, you'll also get access to the The Beyond Bliss Library of resources to support you in between sessions. You'll get access to hours of information, strategy, and breakthroughs!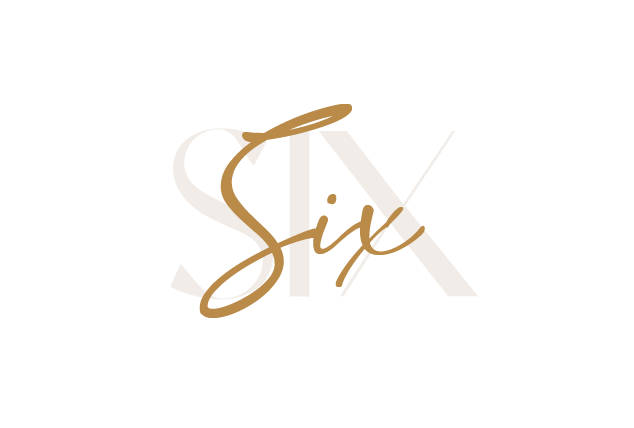 PRIVATE TELEGRAM MESSAGE THREAD
There's nothing as effective as real-time support. That's why The Beyond Bliss Membership includes a group Telegram message thread to ask all of your questions, get feedback, and stay connected.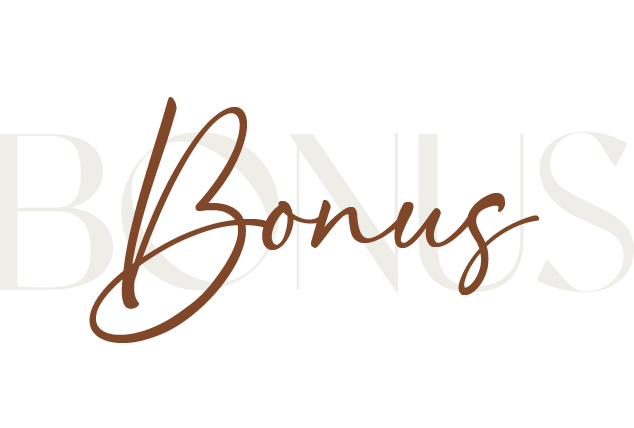 BONUS: ACCESS TO MY PERSONAL COMMUNITY TO PROMOTE LAUNCHING, GET FEEDBACK, AND CRAFT YOUR ONLINE PRESENCE.
You will have the opportunity to practice and pitch your offer to the CEO's personal online community called #C2C! That's a warm and open minded audience, eager to hear what you have to offer!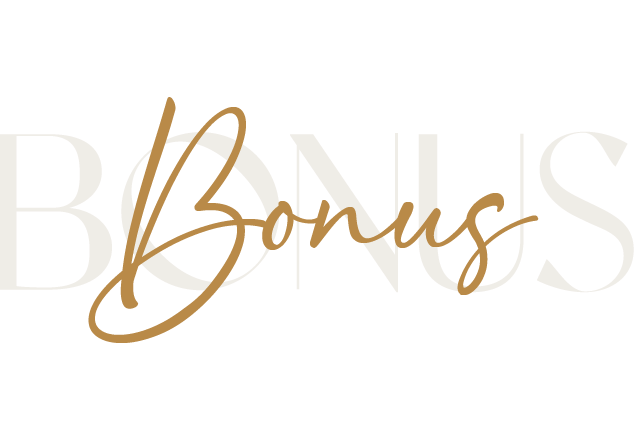 BONUS: SPECIAL DISCOUNTS ON ALL THE BLISSFUL STEP SERVICES
It's called BEYOND bliss for a reason :) You will receive special discounts on all The Blissful Step services when you join the Beyond Bliss membership program.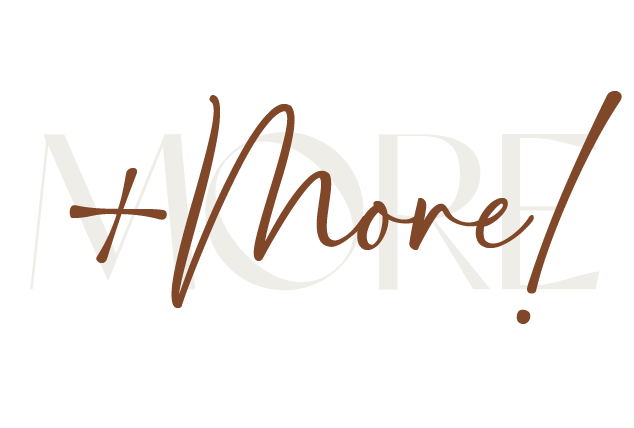 You do NOT want to miss this!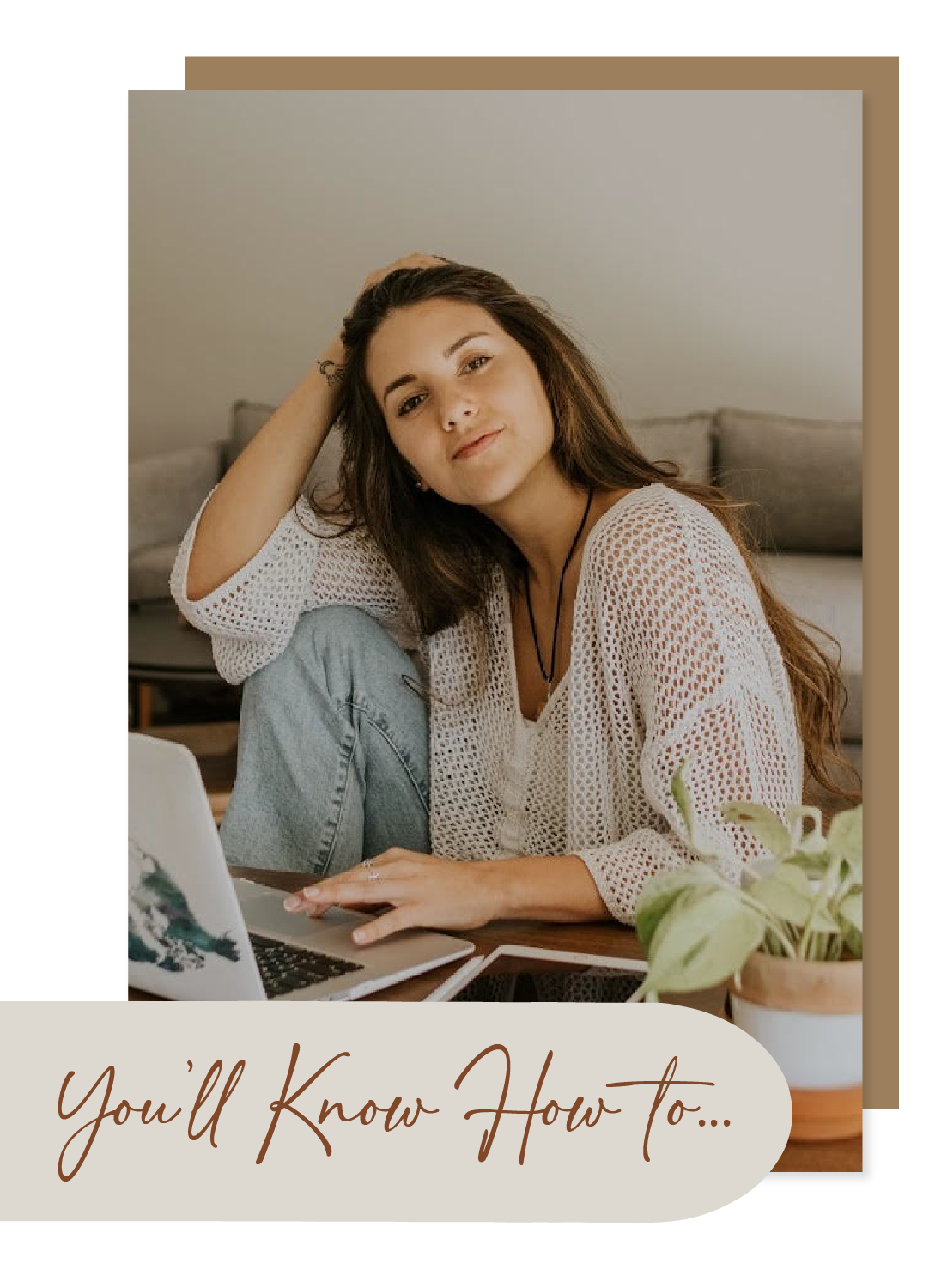 With all the guidance and support You're Getting…
You'll
KNOW EXACTLY
How To
:
Plan, launch, and execute 90-days worth business plans.

No more question marks, just pure strategy.
Read and utilize your funnel to enhance your customer journey.

Your ideal customer is excited to be a part of a journey that was designed for them. Who said business couldn't also be personal?
Stand out and own your expertise.

Once you understand what makes you valuable, you can stop fighting for the spotlight and instead provide your own light.
Work with what you've got!

Stop searching, searching, and researching, start taking intentional action with your bank of data.
Know when to ask for support.

You can do absolutely everything. You'll learn how to ask for help, who to ask, and where to delegate.
I'm even pulling back the curtain and giving you a behind the scenes view on how I plan, launch, and profit in my business every single day.
How to
realistically
grow your impact (and income)
without
getting trapped in the generic "get-rich-quick" schemes, even if your client conversations aren't going your way...
WHO IS THIS PROGRAM FOR?
Entrepreneurs who have launched their first offer, but aren't sure how to optimize and profit in another launch.
People who have a legitimate and profitable offer, but are looking for more feedback and support to level up.
Anyone who is an expert in their industry, but needs support on the business side of things. 
Anyone who has a strong following, but doesn't know how to leverage and monetize their online presence.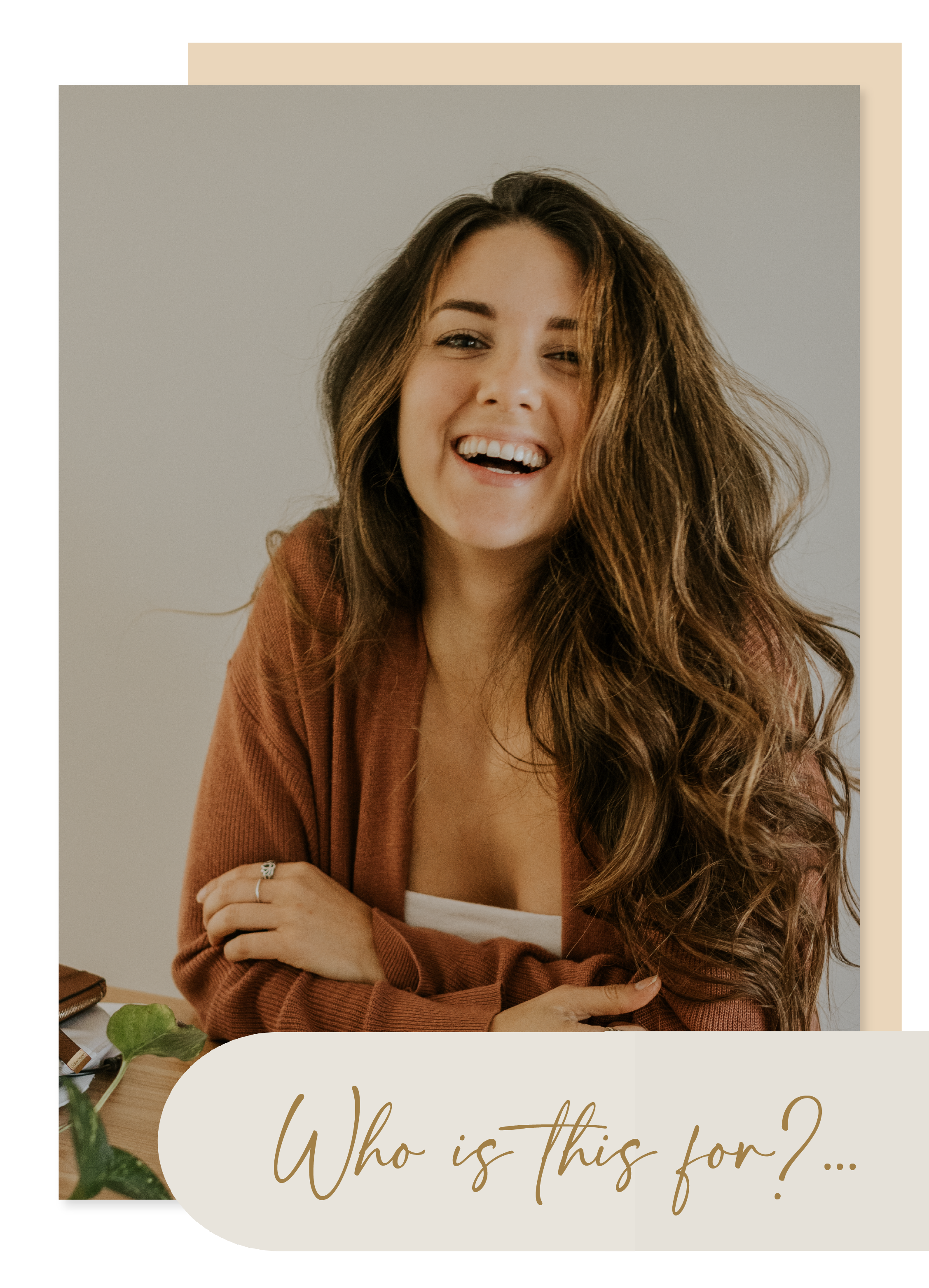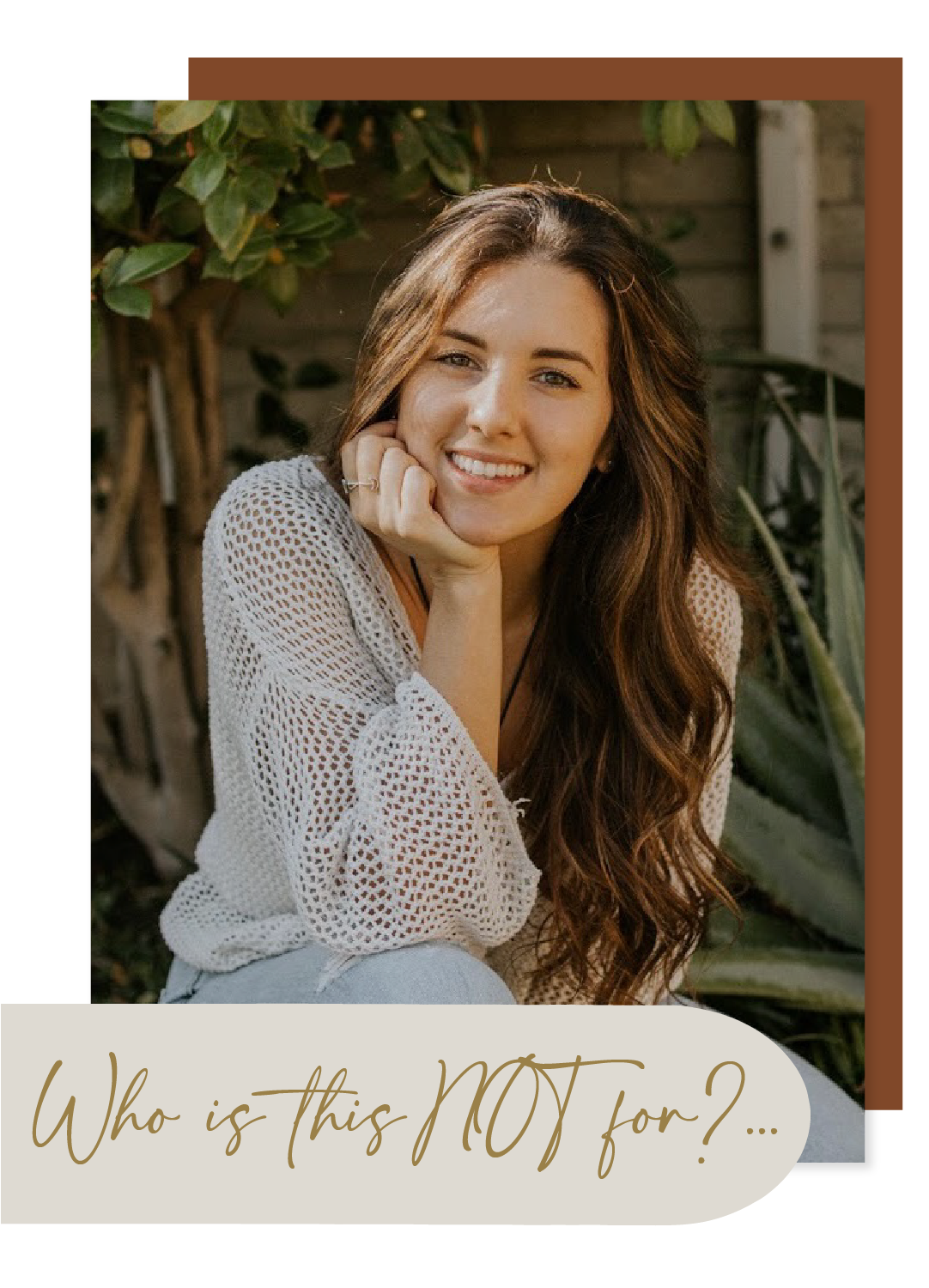 Hobbyists. You like to work on this hobby part-time and are not interested to make it a full time thing.
Individuals who are 110% into network marketing.
People who dislike collaborating with others.
People who are not aligned with slow but steady success. If you want a get-rich-quick scheme this is not the program for you!
No More Letting Ego Stand in Your Way! 


It's time to take some of the weight off your shoulders.
How to
realistically
grow your impact (and income)
without
getting trapped in the generic "get-rich-quick" schemes, even if your client conversations aren't going your way...